Note:
The basic version of this feature requires a free account. The full version requires a membership. Start your
free trial
for instant access. If you already have an account, please
log in
.
Although sex should be a wonderful and integral part of married life, sometimes we find that the ideal sex life is difficult to create or maintain. When things aren't going the way we hope they would it can become frustrating and cause stress on the marriage. We built O Finder to help couples find ways to improve intimacy with their spouse and improve their sexual satisfaction together. A quick look into the research shows how important sex is to married life:
Family stability and durability of marital life depend on the satisfaction of sexual relationships. Researchers have shown that dissatisfaction with sex can lead to deep-seated problems in couples, hatred, abuse, jealousy, rivalry, feelings of low self-esteem, feelings of humiliation, and increased divorce rates. Sexual satisfaction in marital relationships is one of the key factors in assessing a person's quality of life, in general, and the quality and continuity of the marital relationship, in particular. Indeed, sexual satisfaction can serve as one of the most important factors of marital instability and predictors for future divorce.
The Problem
We all want good sex lives, but there are a lot of distractions and difficulties in life that can hold us back. Good sex can be especially difficult for women to achieve, and for that reason O Finder is designed first and foremost with women's needs in mind. But don't worry men, anything that's good for your wife is good for you too! Consider the following information that we know from sex research:
Although some studies provide different ranges, one study shows that more than 90% of men usually experience orgasm during sex, while for women it's only about 50%. Fortunately, there are a lot of ways to increase the likelihood of orgasm for women during sex. (See: Determinants of female sexual orgasms
[2]
)
This so-called "Pleasure Gap" or "Orgasm Gap" between men and women illustrates the need for sexual partners to learn to better communicate and to discover how to work together to maximize their sexual potential. Good sex requires teamwork!
Here are some common roadblocks to good sex, how often do any of these affect your sex life?
Too many distractions
Too tired or low stamina
Not enough time
Not enough sexual knowledge or experience
General relationship issues
Poor communication between partners
Health issues
Pain
Older age
Issues with desire or arousal

Self esteem or body issues
Mismatched libido
Difficulty reaching orgasm
Low sex drive
Not enough foreplay
Issues in your past getting in the way
Sex has become boring or routine
Sex is often a 1-sided experience
Too much stress
Etc.
What is O Finder?
O Finder was designed to help husband and wife to improve their sex lives. O Finder offers tips and advice for both women and men to help solve most of roadblocks above and more. Using this tool you can learn new ways to make sex more satisfying to both partners, regardless of how things are currently going in the bedroom. To learn more about how to make bad sex good and good sex even better, give O Finder a try today!
O Finder can also help you learn:
How to have better and more frequent orgasms
How to improve intimacy and communication
How to have a better relationship overall

How to orgasm for the first time
How to have multiple orgasms (even for men)
How to have simultaneous orgasms
How Does it Work?
Think of O Finder a little bit like virtual sex therapy. To help you walk through it all we'd like you to meet O Bot...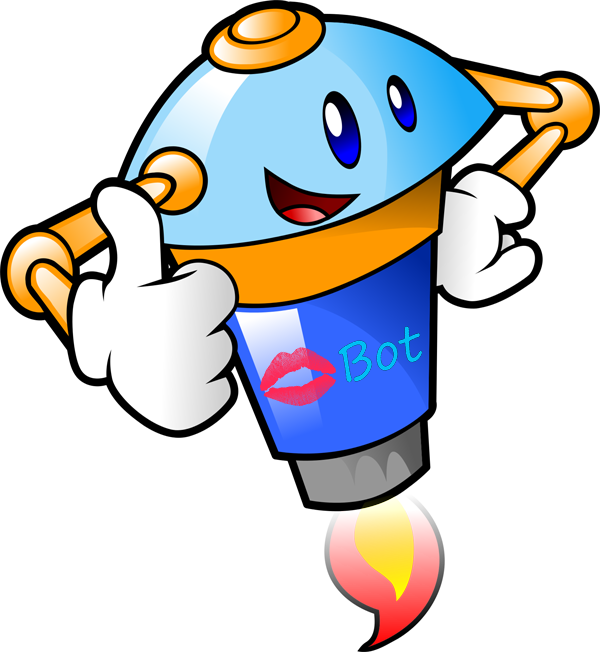 Hi, I'm O Bot, your virtual relationship and sex coach! I'm here to help you learn a few new things that will help improve the quality of your sex. For best results we'll want to hold several weekly sessions and talk to both spouses, if possible. For each session:
I'll ask you a series of questions about your relationship and sex life
We'll review any of the results from your previous sessions
I'll make some observations and recommendations for things for you to try
I'll give you a week or so to try out the recommendations, then you'll come back and report how it went
Our Goal - Your Satisfaction
O Finder was specifically created for both women and men to improve their sex lives. First I'll take a female-centric approach to help women who have difficulty climaxing - finding their "O". I'll also focus on the quantity and quality of orgasms for both men and women and even go over tips for simultaneous orgasm as well as techniques for multiple orgasms. I have been programmed to learn all about you, then to offer you the right advice to help take you to that next level. Give O Finder a try, you won't be disappointed.
Please Note:
O Finder works best when both spouses answer their surveys honestly and candidly. You can answer the questions as a couple or individually, but each survey should be representative of that person's perspective. If only one spouse will be answering the survey they can take the extra survey on behalf of the other person.
Remember I'm not a clinical or medical professional, so you shouldn't consider my recommendations medical advice. But I do know a lot about how to help couples improve the quality of their relationships and the quality of their sex lives, so give my suggestions a try and see what works best for you in your situation. I'm able to help most couples, but sometimes people do need the help of professionals for certain advice and medical assistance.
Oh, and because of the sensitive nature of our conversations I'll absolutely keep your answers confidential and secure. Any data that needs to be stored will be done so anonymously and will not be attributable to specific persons. Some data may be shared anonymously and in aggregate for statistical analysis and so that O Finder users can benefit from learning about other couples' experiences.