New Membership Levels
To improve our service offerings for you we just released 3 new membership levels. Choose between the Starter, Advanced and Premium plans for the service level and pricing that works best for you. Those with existing memberships were moved to the Premium plan.
New Lower Prices
Alongside these changes we also introduced new, lower prices! Previously all memberships were priced at $99 / year or $9.99 / month. Compare the new prices below:
Premium is now priced at $79 / year or $7.99 / month
Advanced is now priced at $49 / year or $4.99 / month
Starter is now priced at $29 / year or $2.99 / month
Our limited Free plan is also still available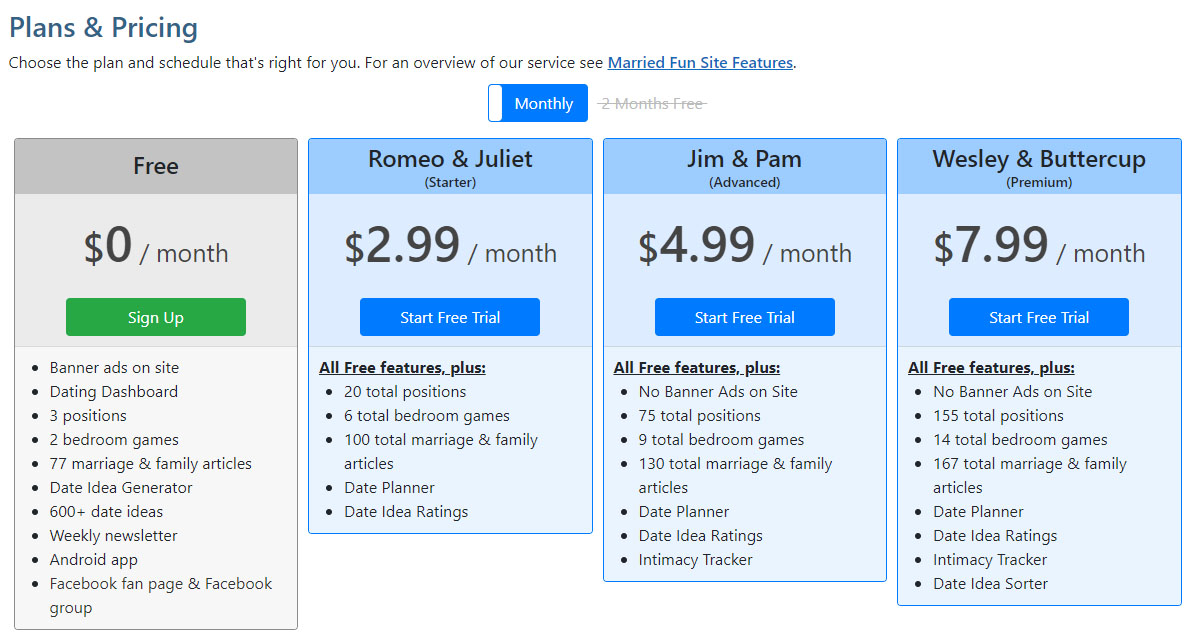 Try Different Membership Levels During Free Trial
You can now try out each of our membership levels during your free trial to see which one is right for you. While in your trial period, you can see what membership level you're viewing the page as and you can change it by clicking on the change link.
After clicking, choose another membership level to try out and the site will adjust to your selection without actually changing your selected membership level. If you want to begin your membership at a different level you can make your change on the pricing page.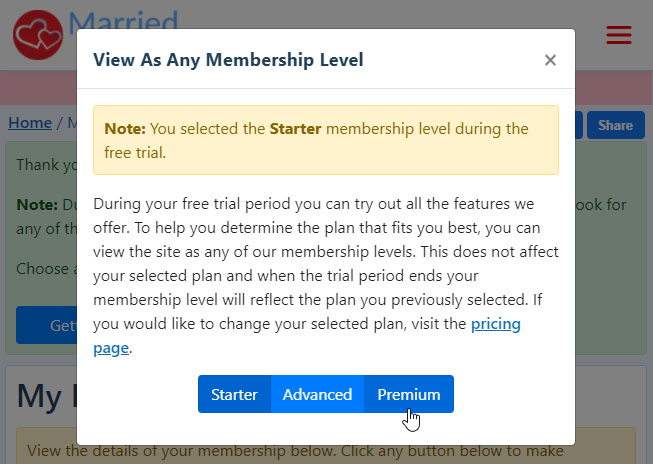 Bug fixes
Various bugs were fixed throughout the application.