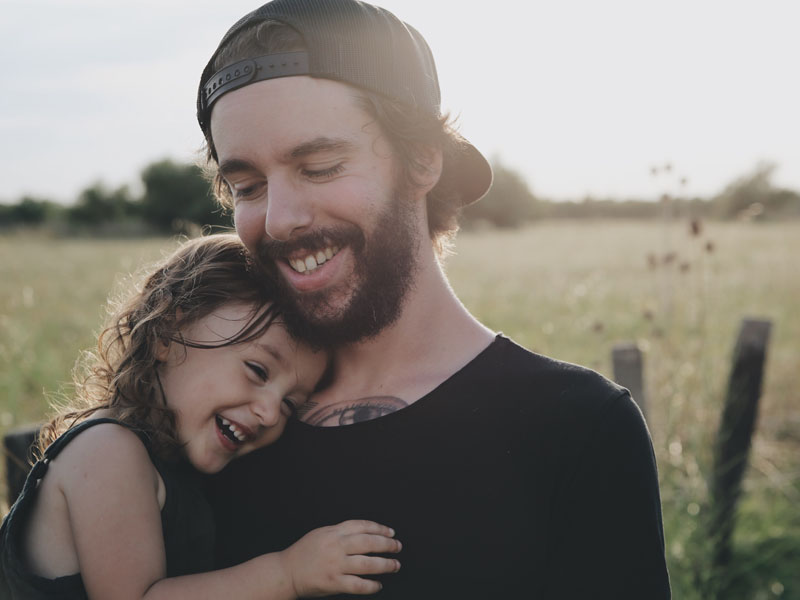 Father's Day gifts are opportunities for you to share your love and appreciation with your father, or your spouse as the father of your children, in a way that is thoughtful and personal. Your Father's Day gift should reflect your relationship and should remind him of how grateful you are that he is always there for you. In general, many people give their fathers very generic gifts, like ties and shirts. However, if you want to truly show your appreciation, make your Father's Day gift come from the heart. Here are some tips to help you give your father or your man a truly personalized gift:
Make It Yourself
Fathers love having their Father's Day gifts handmade by their children. If you have children, encourage them or help them to make their own gifts out of paper or clay or another arts and crafts material. Draw a card or build something. The more love and attention you put towards creating a handmade Father's Day gift, the more you will make a gift that your father will appreciate for years to come.
Find Something He Needs
There are certain things that every father wants and needs, but has not had the time or inclination to purchase himself. Buy him a Father's Day gift that is something he really needs, such as power tools so that he can complete the project he has been wanting to work on, or a book that he has been wanting to read. By buying something that your father needs, you are showing thought and care.
Make it an Experience
Many people win by buying Father's Day gifts that are experiences, such as a vacation or a day together. Fathers love to spend time with their family and children. When you purchase him a gift that allows the pair of you to bond, your father will be honored that you want to spend more time with him. You will also create lasting memories that you both can cherish for years. Look into some ideas for experiential gifts that you can share together or that your father or your spouse can do on his own.
Father's Day gifts are a great way to show your father or your spouse that you are thinking about him and care about him. The more personal it is, the more touching it will be. From purchasing your Father's Day gifts specifically for him, to selecting vacations and making your own gift, your Father's Day gifts can be as diverse and thoughtful as you desire. What's more - a good Father's Day gift will be one that will last for years to come - both in memory and in token.